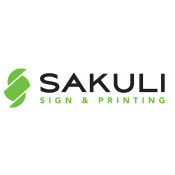 Sakuli Sign & Printing
Redis Printing has quality products, and you get the same product every time. This is important as we want to sell our customers quality and consistency. They have a wide variety of great products, and provide great sales. They are supportive, always available, and extremely knowledgeable.
Thank you Redis and your team!